Today's Top Real Estate News
Provided by RISMedia News
4/25/2019 12:57:50 PM
Beginner Garden Tips For Aspiring Green Thumbs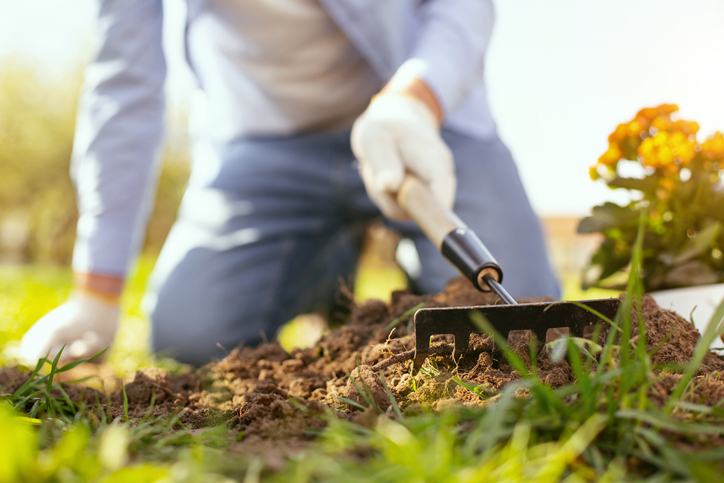 If you plan on getting into gardening this spring, and consider yourself a beginner, the following tips can help ease your way into a gardening ritual.

Keep it simple. If you're just starting out, your best bet is to pick just a few plants to get in the ground to avoid overwhelming yourself.
Choose a focus, like an edible garden (hello, summer veggies) or florals in an area you spend a lot of outdoor time.

Consider your available time. If your schedule is busy, choose low maintenance plants and come up with a watering schedule to make sure you can keep your garden lush and healthy. Tomatoes and beans, for instance, are hearty and robust whereas broccoli is finicky.

To dig or not. You can dig down and start a bed in your yard, or, if you have limited space or a rocky surface, choose container gardens and build your beds up instead.

Find the right area. Depending on the plants you've chosen, find a spot that gets the type of shade or sun required for what you'd like to grow. Or, if your garden area is limited, choose your plants based on the area you have available.

Soil matters. The start of your garden, and the real root of its success, is soil. Simple dirt is not enough. Mix in organic matter, about 2 to 3 inches of compost, manure, dry grass clippings or old leaves.

Published with permission from RISMedia.
Bloggers and Brands: Does Your Website Include Evergreen Content?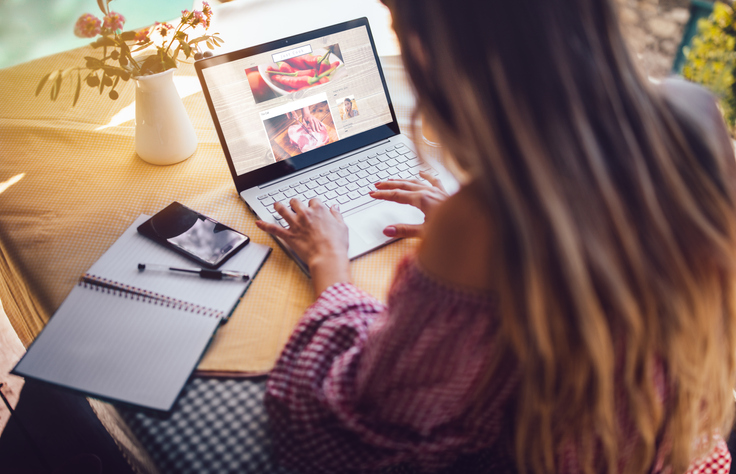 Whether you're a small business, a blogger or an entrepreneur, if you share content on a web-based platform, you should be incorporating evergreen articles. An "evergreen" article is one that is not date, event or season specific, and will be relevant far into the future. Below, Digital marketing company fishbat offers examples of evergreen content and explains three reasons why you should use it.

Evergreen Content Examples
- How To Guides, User Guides, Tutorials
- Customer Reviews and Testimonials
- Case Studies/White Papers
- Definitions, Glossaries, Encyclopedia Entries
- Top Tips and Best Practices for Your Industry
- Curated Lists

Now that you understand what makes content evergreen let's take a look at three significant benefits to featuring evergreen content on your website.

Evergreen Content Encourages Backlinks. Google loves high-quality, in-depth content and prioritizes it over other types. Since evergreen content is designed in this format, it makes sense that Google would reward evergreen content with higher rankings. While trending content quickly loses steam, evergreen content will steadily climb the ranks as users discover, share, and provide backlinks to your content.

What are backlinks? Backlinking is how Google determines your website's authoritativeness and trustworthiness. Creating evergreen content that appeals to your audience is one of the only ways you can tackle this aspect of Google's algorithm. Individuals are more likely to use evergreen content as a resource, generating high-quality backlinks. Your target audience is also more likely to share timeless content to their users, extending its reach, and ultimately creating more backlinks as it makes its way along the grapevine. High-quality backlinks paired with the SEO boost that comes with well-written content drives evergreen content high in search engine rankings, leading to more traffic and more leads.

Long-Lasting Lead Generation. While all of the content you create has the potential to generate leads, evergreen content stands above the rest. Evergreen content's timelessness means that your carefully constructed and curated content will generate leads not just months, but years from now.

So long as your content remains relevant and useful, users will continue searching for it, interacting with it, and looking back to it as a source of authoritative information. The consistent lead generation can do anything from boosting sales to helping you build a quality email list.

Shareable Content Without a Shelf Life. Trending content has a place on social media. By taking advantage of topics that are trending, your brand can become a part of current conversations.

That being said, evergreen content will be worth more in the long run. While trending content might get you noticed at the moment, evergreen content has a much longer shelf life. Users love to share high quality, valuable content. If your content has a timeless quality, it can continue to make its rounds on social media for years to come. Ultimately, evergreen content offers a better return on the time, money, and energy that went into its creation.

Next time you're gearing up to write content for your website, consider trying one of the examples we mentioned earlier to create a unique piece of evergreen content that will remain useful not just for your target audience but for your brand for years to come.

Source: fishbat

Published with permission from RISMedia.
Dinner Goes Beyond the Dining Room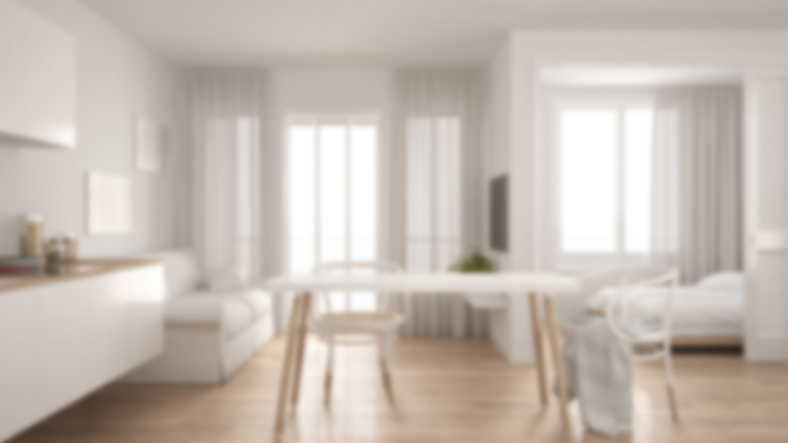 Gone are the days when meals were relegated to gathering around the kitchen or dining room table. These days, our eating and entertaining habits take us all around the house, and the major manufacturers of tabletop products are introducing lines geared toward accommodating this new lifestyle trend.

According to HFN's review of the recent Tabletop Show in New York City, instead of highlighting traditional dinnerware, classic brands like Mikasa and Lenox showcased serveware in all categories - and just about every medium - that could easily travel from the kitchen to the living room, family room, patio or wherever family and
guests happen to be congregating for a meal...or nosh, as is more often the case.

Brands focused on versatile items that allow consumers to eat anywhere, like appetizer plates, serving dishes and utensils, and all-purpose pieces that embody both functionality and design. The idea is to offer products that can stylishly travel from the kitchen to any room in which we choose to gather and dine.

With that in mind, HFN reported that new lines at the Tabletop Show featured an array of items that reflect consumers' new dining habits, such as trays, cake stands, large platters and bowls, salad tongs and serving spoons, small appetizer forks and spoons and dessert-only collections, in a range of mixed materials and finishes.

So if you're hosting an upcoming event at your home, rethink your game plan for seating everyone around the dining room table and consider one of the following ideas. The less formal, more relaxed tone may lead to more intimate interactions among guests, and more fun for everyone involved...especially you:

Use the dining room table as a buffet station. If you're making a full-course meal, set everything out on the dining room table, using warming dishes as needed, and stack casual dinnerware and flatware so guests can grab and go, choosing a spot wherever and with whomever they choose.

Choose small plates. People aren't just moving away from the dining room, they're moving away from big meals. So choose to serve a variety of small plates in various areas of your home - the center island in your kitchen, the coffee table, - allowing guests to nosh and mingle at the same time.

Screen time. Whether it's catching up on your favorite series with friends or movie night with the family, make watching TV an event by serving casual eats in the family room. Get everyone their own tray to help balance the meal on their lap, or serve simple finger foods with small plates.

Source: HFN

Published with permission from RISMedia.
5 Easy to Grow Summer Vegetables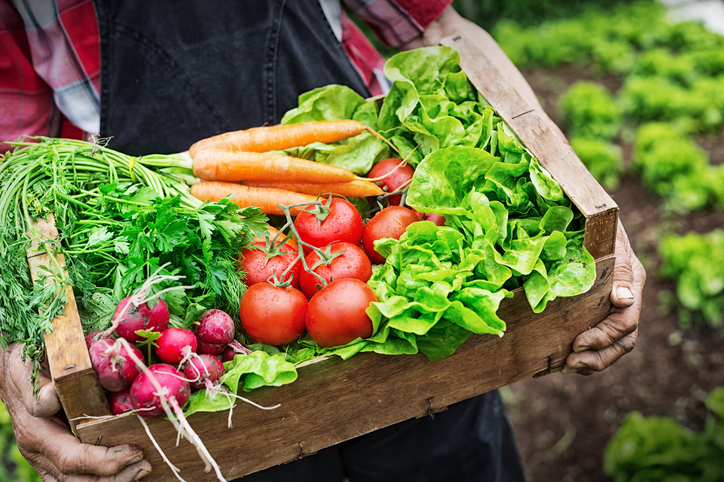 Growing your own garden vegetables is an easy way to up your veggie intake, lower your grocery bill and minimize your environmental footprint. If you're looking to grow some fresh produce this summer, consider the following easy-to-grow veggies.

Arugula. This peppery green is relatively low maintenance, and grows fast - you can be harvesting within 60 days.

Spinach. Like arugula, this garden green grows fast, and well. So long as you have good quality soil, you'll be eating spinach 4-6 weeks from planting.

Bok choy. This leafy green is great for stir-fry and grows to maturity within 30 days.

Tomatoes. There are so many varieties of tomatoes you're sure to find a favorite, fast. They like strong, direct light, but are relatively hardy and grow very fast.

Cucumbers. Growing your own cucumbers is rewarding, and you can even move on to make your own pickles! Cukes grow on a vine, so consider installing a trellis or fence they can cling to.

Published with permission from RISMedia.
How to Negotiate for More Than Salary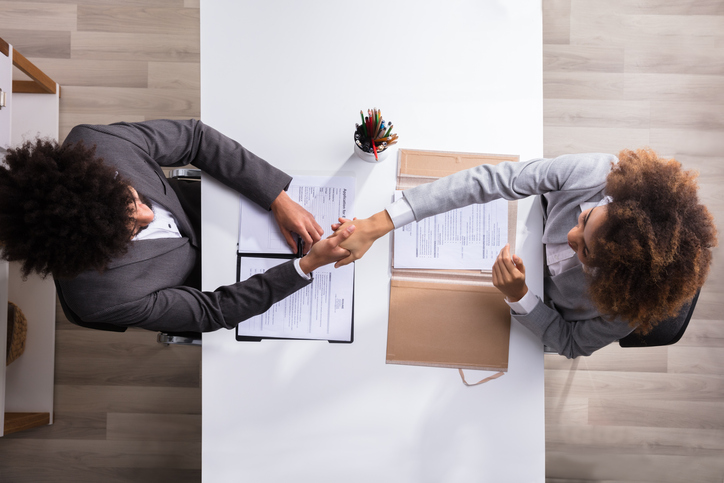 If you're out there navigating the job market, obviously, garnering the right salary is at the top of your priority list. But if your ideal salary isn't quite attainable just yet, there are other desirable perks you should consider negotiating. Self.com talked to human resource experts around the country who advised job seekers to bargain for some of the following advantages in addition to salary:

Paid time off. Work-life balance is more important than ever and paid time off comes at a premium in today's overworked world, so if you can't get the pay you'd like, see if you can get some additional vacation time.

Flex time. A good rule of thumb if negotiating for flex time, is to state that you will initially work the first few months in the office in order to fully familiarize yourself with the job and the team. Also be sure to emphasize that you will be available for onsite meetings and travel as needed. If you're asking for flex time, it's critical that you're flexible on your end as well.

Student loan help. Some companies offer student loan repayment assistance programs to recent college grads. If a student loan is weighing you down, ask if this is a possibility.

Continuing education assistance. Tuition reimbursement for graduate or other programs related to your job may also be something the company is willing to consider. You'll never know unless you ask.

Professional development. What can the company offer you in terms of training and/or classes that will help further your knowledge and career? Such education could prove far more valuable than a few additional dollars in your paycheck.

Coverage for child care costs. Parental benefits, such as child care costs, have become more popular in recent years, so be sure to ask if this is something the firm offers.

Health and wellness benefits. Would the company cover your gym membership? Provide the option to use a standing desk? If such benefits are important to you, ask!

Moving costs. Are you moving from out of town for the job? Find out if the company offers relocation assistance.

A better title. While your title won't pay the rent, it can be an important stepping stone to your next job, and a cost-free item for your employer to provide.

A signing bonus, stock options or other incentives. Find out if a signing bonus, or any type of annual bonus, is a possibility. Also inquire about long-term incentives, such as stock options, if you're at the management level...or planning to move up the ladder.

Remember, when it comes to a great employment package, salary is just one factor. Cover all the bases when you're negotiating to come up with an arrangement that's tailored to your particular needs.

Published with permission from RISMedia.
13 Ways to Sneak Exercise Into Your Day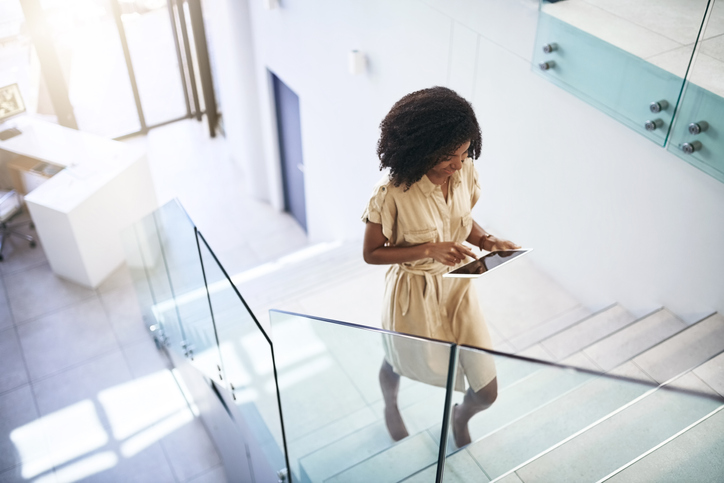 Most Americans don't need to be reminded how important exercise is to our health. But if you don't quite get to the gym as planned or get in that early morning run, the exercise gurus at Everyday Health suggest 13 ways to sneak exercise into your day:

Rise and stretch - As you dress, do a few crunches, some stretches or squats, maybe some overhead extensions.

Take the scenic route - Take the stairs instead of the elevator, park farther away, and ride your bike instead of driving. If you take a bus or a cab, get out a couple blocks early and walk the rest of the way.

Deskersize - Get some hand weights and do some biceps curls or overhead extensions while reading email or talking on the phone.

Move on your lunch hour - Eat something quick and healthy, then take a walk or run errands.

Talk to coworkers - Get up and have a conversation instead of just dialing their extension.

Propose a walking meeting - Change up the pace of workplace meetings by suggesting a walking-talking session instead of a sit-down in the conference room.

Don't stand still - When you're waiting or standing in line, flex your abdominal muscles, do some squats, try some leg lifts or stretches.

Skip happy hour - Instead of having a drink after work, suggest a game of Frisbee or volleyball - or start a walking club and invite your coworkers along.

Walk the dog - Jog instead of walk, which will benefit the pooch as well. No dog? Ask a family member to be your walking buddy.

Do power housework - Move vigorously as you vacuum, sweep, and scrub. Outside, wash the car, use a push mower, or do yard work.

Make tech your helper - Block out some fitness time and set yourself digital reminders. Get a pedometer or activity tracker to track your progress.

Make TV time count - Set up a treadmill or other exerciser and exercise as you watch TV - or clear out a space where you can do floor exercises.Get fit with friends - When a friend suggests getting together, propose something active instead of a sedentary dinner or a movie.

Published with permission from RISMedia.
Affordable Ways to Update Your Kitchen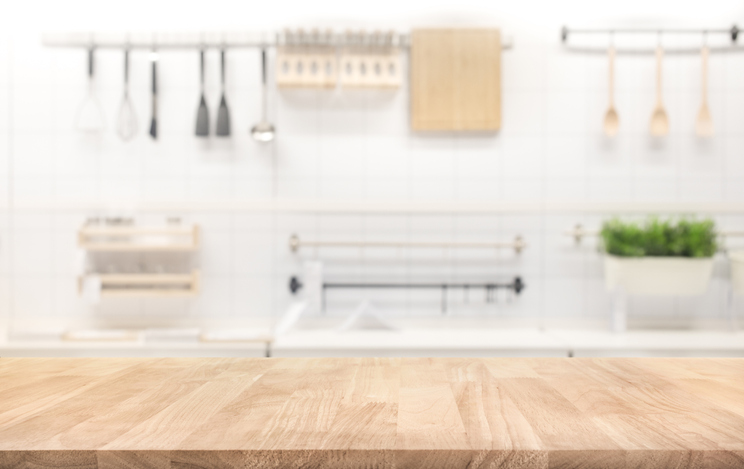 Is your basic kitchen a bit too blah? With a little creativity and a minor investment, you can improve the style and flow of the most popular room in your house. Try one of these ideas from the design experts at Better Homes & Gardens.

Have standard wood cabinets? Get creative with paint! Choose a color that blends with your backsplash tile, such as cream or white, to open up a small space, or be on trend and paint the lower cabinets a darker color, such as charcoal gray or dark blue, and the upper cabinets white.

Feeling closed in? Consider converting a cabinet or two to open shelving. Remove the door and leave the existing shelving and back of the cabinet in place to create continuity with your other cabinets. Then stock this open space with decorative plates and glassware.

Update, don't replace appliances. If older appliances are still in good working condition, but looking a little worse for the wear, don't waste money on replacing them. Instead, research the possibility of using appliance-approved paint or magnetic stainless panels.

Get trendy with details. Making a design statement is all in the details, so have fun with small items, like drawer pulls, cabinet knobs or the faucet and sink handles. Changing out these items can quickly change your look.

Remove a door or two. Create your own version of an open floor plan by taking down some doors in your kitchen area. For example, if you've got a pantry closet, do away with the door, install some nice painted shelving, and stock it with attractive containers, like baskets and glass jars. Your closet has now become an attractive extension of your kitchen space.

Making such enhancements to your kitchen will not only give it a welcome refresh, it will most likely add to your home's resale value, should you be thinking about listing anytime soon. If that's the case, consult a real estate professional to find out which updates will yield the best return.

Published with permission from RISMedia.
Be Balloon Smart: Tips for Better Balloon Use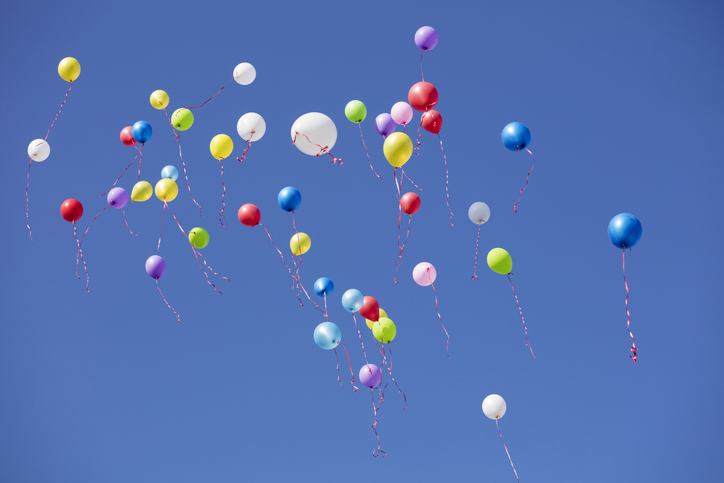 Balloons are fun, festive, and beloved my children and adults alike when it comes to celebrating. However, if released into the air, balloons can be damaging to the environment and wildlife. To help consumers be better with their balloon use, the Balloon Council offers the following insights.

Do NOT release any balloons. "Once you let go, you can't control the path of that balloon," says Dan Flynn, chairman of The Balloon Council, adding, "While we're pleased to see that our education efforts have helped to reduce the number of mass balloon releases, it's important to prevent accidental releases. Make sure that if balloons are used outdoors, they're secured by a weight so they can't fly away or drift into power lines, roads, trees or waterways."

Secure. Keep all balloons secured with string and tied to a weight. Even balloons not filled with lighter than air gasses, like helium, can get away with a light breeze.

Dispose. When finished with balloons, pop and properly dispose of them. Check with your municipality to see if they have a balloon recycling program.

Reuse. Foil balloons are reusable. By carefully deflating the balloon it can be re-inflated later, used as a wall decoration or repurposed.

Monitor. Children with balloons should always be monitored. Children under eight (8) years of age can choke or suffocate on uninflated or broken balloons.

Be Smart. Despite the funny voice helium can give you, it should never be inhaled - by anyone of any age. Helium can potentially cause health risks.

"Balloons are recyclable and biodegradable, but we all need to do our part, pledge to #BeBalloonSmart, and enjoy balloons the green way, every time," says Flynn.

Source: The Balloon Council

Published with permission from RISMedia.
7 Steps to Plan a Remodel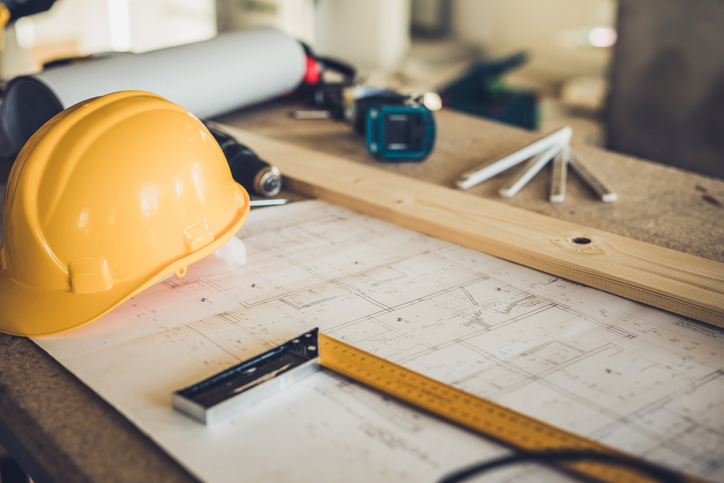 (Family Features)--Remodeling your home can be one of the most exciting projects to undertake. Whether you're thinking about a bathroom update, kitchen overhaul or a new room addition, planning and setting realistic expectations are critical in ensuring your project goes as smoothly as possible.

Consider these steps from the National Association of the Remodeling Industry (NARI) before you get started:

1. Determine your goals and needs. Understand why you are undertaking the project, whether it's for resale value or so you can enjoy your home more. If looking to increase resale value, consider the neighborhood and potential upgrades that can have the highest impact when going to market. If remodeling can make for a more comfortable space, create a list of "must-haves" and "nice-to-haves" then evaluate what's feasible. Being realistic about needs and wants can help you create a budget.

2. Get inspired. Whether watching home improvement shows or browsing the internet, finding photos of styles and looks you admire can be beneficial when sharing your vision with a remodeling contractor.

3. Understand your budget. Setting a budget and staying within it is critical to the project's success. Be sure to build in a contingency fund for unforeseen expenses. Project expenses should factor in the cost of products, labor and project management. There are also possible additional costs such as long-term maintenance, repairs, energy use and a dining-out budget if undergoing a full kitchen remodel or hotel costs sometimes necessary with large-scale projects. To avoid any unpleasant surprises, be sure to get a written estimate and scope of work once you've selected a contractor.

4. Determine timing. If there is a specific event driving your remodel, work backward through the various project stages to determine a realistic timeline. Build in additional time as a buffer for unexpected delays and recognize remodeling contractors typically have long lead times and may require flexibility to deliver optimal results.

5. Find a contractor you trust. Home remodeling can be stressful no matter how well you plan, but a dependable partner can make the process go smoother. While some of the best references may come from neighbors, friends or family members, a trade association like NARI can help with its online "Find a Remodeler" tool. Make sure any contractor you're considering has several years of relevant experience, as well as liability insurance.

6. Check references. When it comes to remodeling your home, you can never be too careful when choosing who to work with. Be sure to follow up on references, read reviews online and even check out the work of any remodelers you're considering hiring, if possible.

7. Prepare for the process. Regardless of the size of the project, there will almost surely be inconvenience, noise, dust and potential delays. Your daily routine will most likely be disrupted. Because it can be especially stressful when redoing the kitchen or an essential bathroom, you'll probably need to consider a backup plan or other arrangements throughout the duration of the project. Remember to also declutter the work area and protect or pack away any belongings that might be in the way during the renovation.

Source: National Association of the Remodeling Industry

Published with permission from RISMedia.
How to Explain Your Home's Strange Behavior
Do you hear things that go bump in the night? See lights that flicker on and off? If you're worried that your home might be haunted, there's probably a far less exciting explanation. Consumer Reports (CR) unravels the mysteries of unexplained "phenomenon" around the house.

The unexplained draft. Feel a shiver up your back? If you have unusual cold spots or drafts in your home, they're most likely caused by air leaks or inadequate insulation. Professional energy auditors can use infrared instruments to identify such cold spots, or CR recommends simply using an incense stick. If smoke from the stick blows sideways when you hold it up to windows, doors and walls, air is seeping in and out from those areas.

Caulk and weatherstripping around doors can help eliminate drafts, or insulation for larger gaps should eliminate the cold spot.

Appliances that turn on and off. Unfortunately, CR has documented many instances of appliances turning on by themselves or spontaneously combusting—and the cause is not paranormal, but a serious manufacturer's defect. CR advises reporting any such occurrence with larger appliances right away to saferproducts.gov, as well as to Consumer Reports through its Report a Safety Problem page at consumerreports.org.

If lights or electronics are turning on and off, it could be due to a power surge caused by a passing storm, or it could be something more serious, such as a defective switch or loose circuit connection. Since both are considered a serious fire hazard, consult a licensed electrician immediately.

Noises in the night. Lots of things could be the culprit behind the variety of sounds you're hearing at night, starting with a squirrel or rodent in the attic. Both can wreak havoc on insulation, and small rodents can chew electrical wires in appliances. Control such pests by blocking holes in your home's exterior, including foundation walls and roof soffits.

Knocks and pings can also be the result of your home's heating system, many of which are normal, as heat and metal interact. Plumbing lines are another source of knocking, due to pressure changes in the pipes.

Open doors and cabinets. This particular mystery is all about humidity—or lack thereof. Drier air causes wood to shrink, which, in turn, can make doors, drawers and cabinets open on their own. Try leaving your bathroom door ajar when you shower to raise the humidity level throughout your home, or invest in a humidifier.

Published with permission from RISMedia.