Today's Top Real Estate News
Provided by RISMedia News
12/16/2018 8:46:04 PM
5 Great Things to Do With Your Tax Return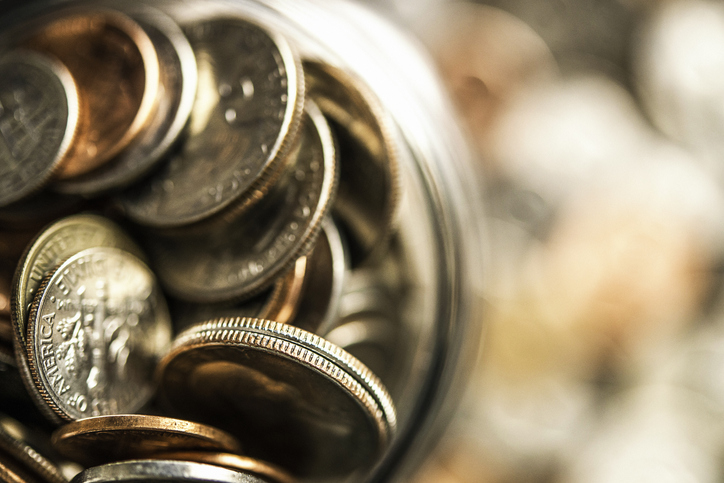 For some of us, tax time brings a little windfall of "extra" money. Before you head straight to the mall, consider an alternate way to use your cash.

Support local business. If treating yourself with your tax return is non-negotiable for you, tweak the way you treat yourself. Instead of heading to the mall or shopping online, support your local economy by shopping at local shops, or commission a local artist for a one-of-a-kind creation.

Throw a fundraising party. Donating your tax return to a charity of your choice is a wonderful idea, but if you want to make your dollar go even further, use it to throw a fundraising event. Pay local musicians and food vendors to show up, charge a ticket fee, and publicize what you're raising money for.

Save it. Putting your tax return in your retirement fund or stocking it away for college tuition is a smart way to make sure you have needed funds down the line. Do this every year and retirement will be a lot easier.

Invest it. If you're an investment fan, get in the habit of investing your tax return to see your return grow over time.

Spend it on memories. Using your tax return to plan a romantic getaway, a solo expedition or a family reunion is a wonderful thing to do with your cash. While the sizzle of new items fades, warm memories and exciting experiences last forever.

Published with permission from RISMedia.
The Biggest Mistake New Homebuyers Make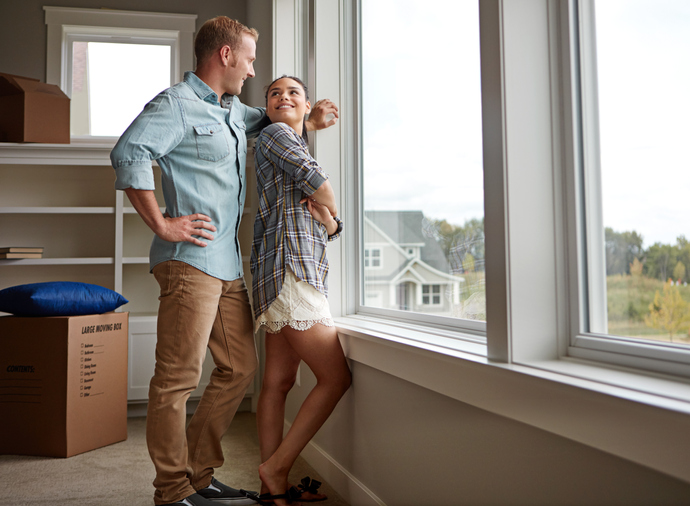 As a first-time homebuyer, you're dealing with a whole new world, with a lot to learn and a complicated set of rules to navigate. And no matter how prepared you are, there will undoubtedly be mishaps along the way. In fact, many new homebuyers often make one common mistake.

As real estate mogul Barbara Corcoran recently told CNBC, the biggest mistake first-time homebuyers make is neglecting to save enough money for closing costs (a mistake Corcoran herself made when buying her first home). While you've worked hard to come up with the necessary down payment, forgetting to factor in closing costs can leave you short on funds when it comes time to seal the deal.

How much do you need to factor in for closing costs? That depends on where you live and the type of loan you've chosen, so talk to your real estate agent. A good rule of thumb, however, is to anticipate adding on an additional 2 - 5 percent of the total cost of the home to the final price.

What are closing costs? Fees due at closing cover a variety of costs, such as property taxes, homeowners insurance, prepaid loan interest and title insurance, as well as the inspection, application, attorney, appraisal and courier fee, as well as the fee for pulling your credit report.

How can you prepare for closing costs? Your lender will provide an estimate of your closing fees with your Loan Estimate within three business days of receiving your loan application. Keep in mind that this is just an estimate; you will receive a revised Loan Estimate should your closing fees change along the way.

Also keep in mind that many closing fees are negotiable, and some are unnecessary, so be sure to shop around for a lender that provides the best option. You may also be able to negotiate with the seller about who pays for the closing costs, depending on their situation. Ask your real estate agent whether this may be an option in your case.

When it comes to closing costs, the most important factor is awareness. So now that you're informed, you'll arrive at the closing table prepared.

This article is intended for informational purposes only and should not be construed as professional or legal advice.

Published with permission from RISMedia.
Looking for Love? Consider These Cities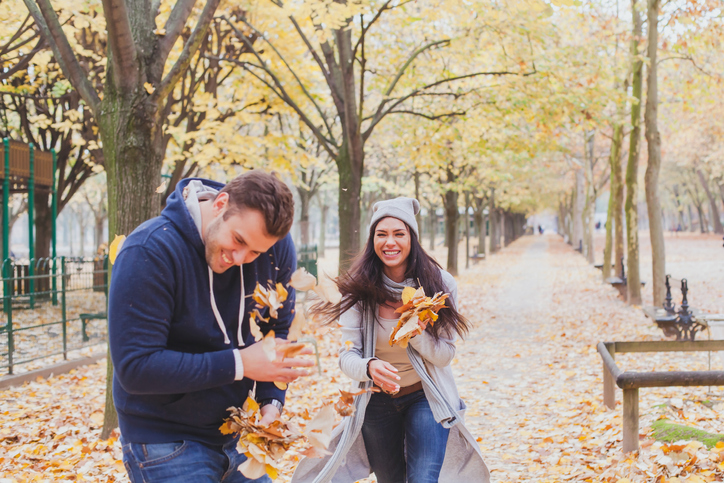 While Cupid's arrow can strike anywhere, a recent analysis says that true love has a greater chance of occurring in some cities over others.

A recent study from WalletHub compared more than 180 U.S. cities across 34 key indicators of "dating-friendliness" in order to let singles know which metros score the highest for finding a love connection. The dataset ranges from share of single population to number of online dating opportunities to nightlife options per capita. Here are the cities that ranked in the Top 10:

Best Cities for Singles

1. Atlanta, Ga.

2. Denver, Colo.

3. San Francisco, Calif.

4. Portland, Ore.

5. Los Angeles, Calif.

6. Seattle, Wash.

7. Chicago, Ill.

8. San Diego, Calif.

9. Minneapolis, Minn.

10. Portland, Maine

Don't see your city among the winners? Not to worry. According to the report, every city has something to offer when it comes to finding true love. Consider some of these other pro-romance findings:

- Detroit has the highest share of single people, 73.77 percent, which is two times higher than in Fremont, Calif., the city with the lowest at 37.71 percent.

- Garden Grove, Calif., has the lowest average restaurant meal cost, $12.78, which is 9.4 times lower than in Dover, Del., the city with the highest at $120.00.

- Indianapolis has the lowest average price for a bottle of wine, $3.68, which is 3.9 times lower than in Seattle, the city with the highest at $14.19.

- Port St. Lucie, Fla., has the lowest average price for a movie ticket, $6.63, which is 2.3 times lower than in Atlanta, the city with the highest at $14.93.

Published with permission from RISMedia.
Healthy Eating Hacks for the Holidays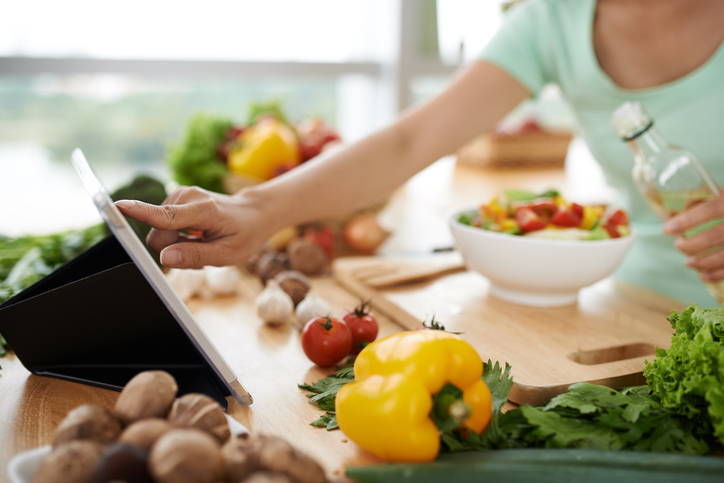 The holidays can be great fun with friends and family, but in terms of healthy eating, the season can be a real disaster.

Natalie Menza-Crowe, RD, Director of Health and Wellness at ShopRite, shares some of her best tips for bringing an extra serving of healthy to holiday celebrations.

Make-ahead meals can save the day when you've already booked out your oven for other main dishes such as turkey or a roast. Try a go-to idea like a cooked-grains casserole featuring rice or quinoa. Best of all, each dish can be stored in the freezer until you're ready to defrost and serve them.

Appetizers are a great way to get the party started, but no need to stress about them while you're trying to finish all of your other dishes. You can make your favorite homemade dips a day or two in advance, and store until you need them. To make your dips extra healthy, use low-fat yogurt in place of sour cream or mayonnaise and serve with cut-up veggies.

Use pre-cut veggies, or chop your own, to save time. If your menu includes cooked dishes made with fresh seasonal vegetables, the smaller you chop your vegetables, the less time it will take for them to cook.

Put your slow cooker to work. You can make all sorts of "traditional" holiday meals, such as sweet potatoes, mashed potatoes or even green bean casseroles, in a slow cooker, and they'll come out delicious every time.

Source: shoprite.com.

Published with permission from RISMedia.
Give Your Eyes a Rest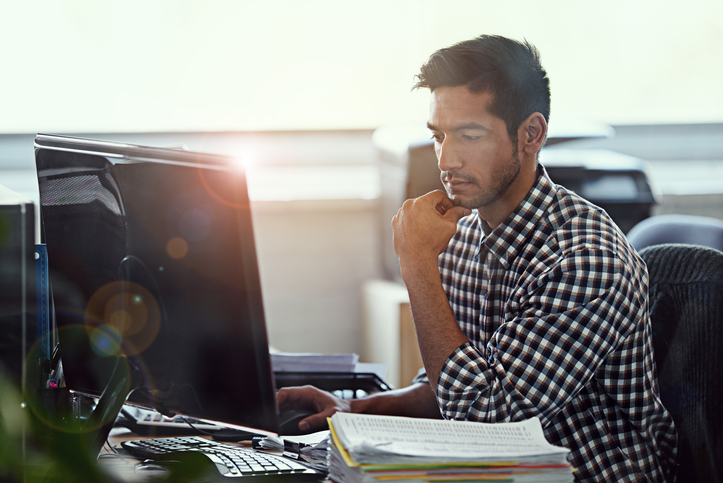 (Family Features)--Imagine how strained and tired your arms would feel if you carried around a 10-pound rock for 12 hours. That's essentially what you're doing to your eyes when you focus on digital devices all day.

If you're experiencing headaches, eye fatigue, burning, stinging, redness, watering, blurred vision or even pain in the neck and shoulders after extended time on your devices, you may be experiencing digital eye strain.

A 2018 study from employee benefits company Unum found that nearly 40 percent of adults in the United States spend more than 12 hours a day looking at various digital devices, such as smartphones, tablets, laptops and television screens. In the same study, 34 percent of respondents said they feel they spend too much time on their devices.

In today's always-on digital culture, it can be hard to escape the need to stay connected, but making a few slight adjustments can have a positive impact on your overall well-being.

Dr. Chris Wroten, an optometrist and partner at Bond-Wroten Eye Clinic, suggests a simple, easy-to-remember rule of thumb for relaxing your eyes.

"Every 20 minutes, shift your eyes to look at an object at least 20 feet away for at least 20 seconds," he says. "This 20-20-20 rule can help relax the eyes and allow them to focus on non-digital objects in the distance."

Other tips to reduce digital eye strain include:
- Reduce the brightness or contrast on your screen to a comfortable level. You can find these controls in the settings of your phone or tablet and on the monitor or keyboard of your computer.
-If your glossy screen is prone to glare, consider an anti-glare protector to reduce reflected light.
- Try adjusting the ambient light around you. Strategically placed lamps can produce the proper lighting and result in less visual fatigue than fluorescent or LED light bulbs.
- Maintain good posture and adjust your seating to assure you're viewing screens at the proper angles and distances. The top of your computer monitor should sit just below eye level at about an arm's length away from your face.
- Ensure your prescription is up to date, especially if you wear corrective lenses. If it's been longer than a year since your last eye exam, consider making an appointment with your eye doctor.

Good visual health should be a component of maintaining your overall health and well-being. While the frequency of visits to your eye doctor typically varies for individual needs, most healthy adults should receive a comprehensive eye exam every year or two, which is included in most vision insurance plans. Eye exams can detect vision problems and allow you to adjust with corrective lenses, if necessary. This visit can also allow you to discuss any symptoms you may be experiencing, including eye strain.

Many employers offer vision insurance, and your human resources department can usually provide information about vision plan options. Vision insurance can be an affordable solution and offer benefits typically not included in a health insurance policy. It can cover routine eye exams, most likely offer a benefit for corrective lenses and may provide discounts for additional lens options. Some vision carriers also offer online tools or mobile apps to help you manage your benefits and find qualified, in-network eye doctors in your area.

Source: Unum

Published with permission from RISMedia.
How to Care for Your House Plants When Moving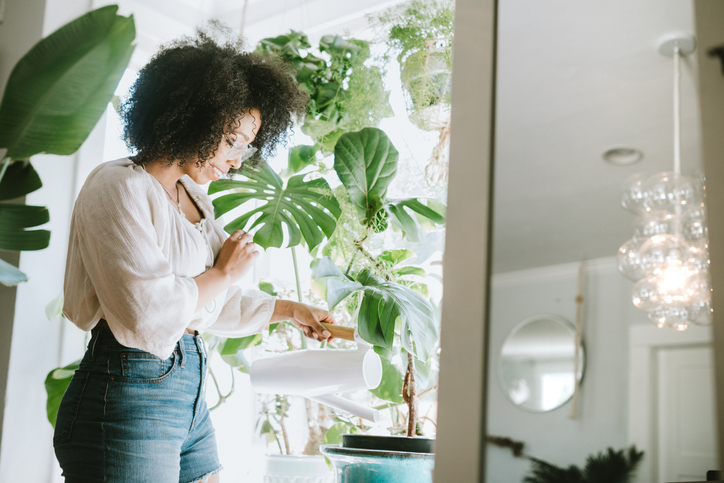 There are so many valuables and fragile items to carefully pack up when moving that the last thing you may be thinking about are your house plants. However, if you'd like your treasured greens to make the journey safely and thrive in your new home, it's critical to properly prepare them for transport. Here are five steps to take from Martha Stewart's Homekeeping Handbook:

- First, if you're moving far away, be sure to contact your new state's department of agriculture, as there may be restrictions. Certain plants might be considered a threat to a particular crop; however, if your plant is strictly an indoor plant, this shouldn't be an issue.

- Before you pack your plant for the move, replace the old soil with new, sterile soil to ensure you're not transporting any pests. Two to three days before leaving, give the soil a good watering so that the roots remain damp while you're en route.

- Protect plants from heat, cold and sunlight that is intensified through car windows by wrapping them in cones of craft paper, a technique referred to as "sleeving." Make the width the same height as the plant and wrap it around, leaving the cone wider at the top; then tape or staple the paper sleeve together. Slip the plant with its pot from the top of the cone so all the plant leaves and stems get pushed upwards.

- When packing plants in the car, avoid placing them in the trunk. The best place is on the floor of the back seat where there is less chance of them tipping over.

- When you arrive at your new home, prioritize tending to your plants. Take them out of their sleeves and water them as soon as possible. Keep in mind, they've been through a shock and will need a few weeks to recover, so don't worry if they lose leaves or wilt - this is a defensive reaction that should be temporary. After a few weeks, they should adapt and recover to their new home nicely.

Published with permission from RISMedia.
5 Tips for Staying on Track in the New Year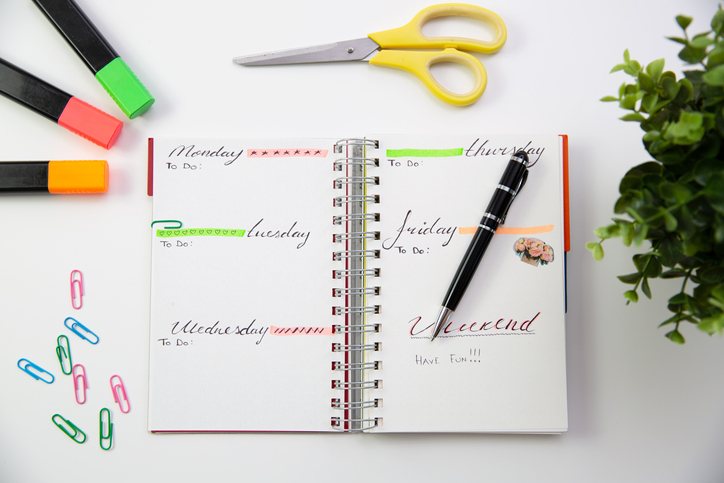 (Family Features)--While many people often wish maintaining good health was as easy as following an equation, health doesn't have a start or end date. Once the allure of the new year wears off, it can be easy to let those resolutions go by the wayside.

When you focus on making small, positive changes, you can move your health goals forward throughout the year, no matter where you are on your health journey. To help stay on track, consider these easy-to-implement ideas from registered dietitian Annessa Chumbley:

Write it down. Using a nutrition journal and keeping a record of everything you eat and drink can help track progress and reveal small changes that need to be made. Alternatively, downloading a fitness tracking app can help keep you accountable digitally. With a variety of options available for most operating systems, there is almost certain to be one to meet your needs, whether you're looking for a companion app to track progress or something more in-depth to help guide you through workouts and meal planning.

Start your day with protein. A high-quality protein source can set the stage for sustained energy levels throughout the day. Having an on-the-go source of protein on-hand can help ensure you're starting the day with a proper foundation for success.

Hydrate all day. Hydration is a foundation of good health. Before bed each night, put a 16-ounce bottle of water in the bathroom then drink it first thing in the morning for a daily energy boost. For an easy and healthy way to add flavor to your water during the day, consider putting an herbal tea bag of your choice in it. For example, Chumbley recommends ginger as a digestion-helper, mint as a caffeine-free way to awaken and chamomile to calm.

Make healthy swaps. Looking for alternatives is an easy way to eat healthy. Consider swapping out heavier carbs for vegetables such as grilled Portobello mushrooms as pizza crust or zucchini noodles instead of pasta. Swap mayo for avocado when eating egg, chicken or tuna salad. You can also use the sweetness of ripe bananas to decrease the need for added sugar in recipes like cookies, muffins and pancakes. For an additional nutrition boost, consider adding a scoop of gluten-free protein powder like Premier Protein's line of 100 percent whey powders, which are available in chocolate or vanilla milkshake flavors and feature 30 grams of protein and 3-4 grams of sugar per scoop, plus no artificial flavors, colors or sweeteners.

Get moving. Commit to stepping outside and taking a daily walk. Whether it's one mile or a walk around the block, you can burn calories and receive the added benefits of mental clarity, increased energy and improved digestion.

"Use these tips as one small thing that can make a powerful, positive impact on your day," Chumbley says. "Choose one of these and do it every day. Keep the strategy simple so you'll be more likely to stick with it. When implementing these health tips, think 'progress' not 'perfection.' If you are progressing, you are successful."

Source: Premier Protein

Published with permission from RISMedia.
Homemade Gifts People Really Want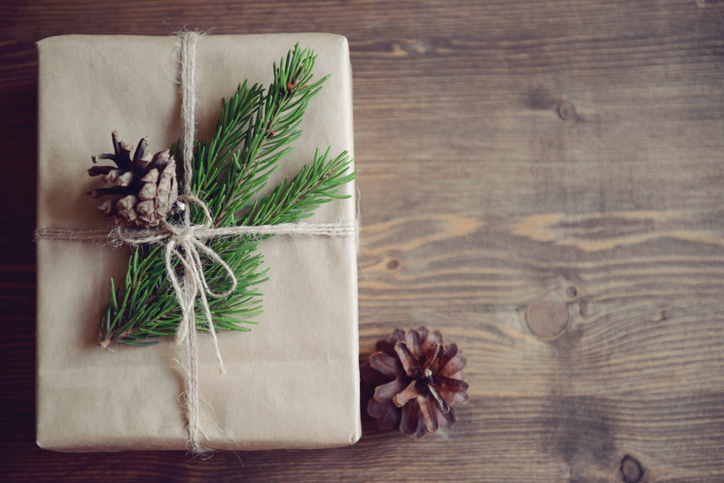 Whether or not the budget is tight, few holiday gifts are more warmly received than home-crafted treasures made especially with the recipient in mind. If you take a few moments to reflect on what's meaningful to the people you want to gift, you can be among those holiday angels whose gifts are received with delight.

From craft magazines and home crafters, here's a round-up of possibilities:

For the kitchen newbie. Anyone presiding over their own kitchen for the first time will appreciate a selection of helpful tools such as a whisk, a wooden spoon, a baster, a roasting thermometer and more stuffed into a pretty oven glove and tied with a wide ribbon.

For the crafty kid. This homemade playdough that looks great and smells better is also safe and non-toxic. Pack it in an airtight container, include a few crafty utensils, and you can keep some curious kid happy for hours. Get full instructions at Queenbeecoupons.com.

For the serious cook. A collection of homemade gourmet salts may spur new levels of creativity. See the recipes and instructions at Popsugar.com for lemon salt, roasted garlic salt and even shiitake mushroom salt.

For the spa lover. Make her happy in her own bath with a jar of mint chocolate body bath. It smells as delicious as it sounds, and adding in some vitamin E will help it stay soft - and softening - for months. Find the instructions at Mommypotamus.com.

For the tea or coffee lover. Line a decorative basket with a couple of pretty tea towels. Fill it with a selection of teas or coffees and some yummy cookies, crackers and cakes, and make someone a very merry camper.

For squirmy, wet little ones. Hooded towels are a must after the bath. Making your own is much cheaper than buying them. Find instructions for a shark towel at JustCraftyEnough.com or a Rudolph the Red Nosed Reindeer towel at CrazyLittleProjects.com.

For pet lovers. If your loved ones have a pet, they'll appreciate a little something for their furry friend. There's a template you can download for a bag decoration at PrettyFluffy.com, then fill it with doggy or kitty treats.

Published with permission from RISMedia.
Fight the Beg: Don't Overfeed Your Pet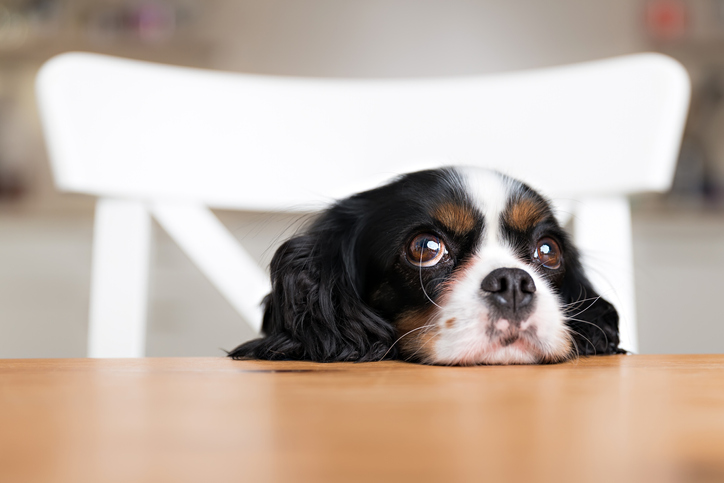 Do you tend to give in to your begging pet? You're far from alone. "When sad eyes plead for one more treat or constant meowing reminds you the treats are in easy reach, it's common for pet owners to give in to the temptation and play into that begging behavior," says Dr. Eric Mueller, veterinarian and Royal Canin spokesperson. "Unfortunately, in the long run, those quick responses can have some damaging results for a pet's overall health."

To help, Mueller offers the following tips:

Talk to a veterinarian. Obesity is a medical concern. Pet owners should feel comfortable seeing their veterinarian to start a conversation about their pet's weight. If a veterinarian identifies that there is an issue, he or she can develop a weight loss plan to help a pet reach its ideal weight and body condition, as well as discuss solutions to help control begging during the weight loss process.

Practice smart nutrition. Not surprisingly, proper nutrition is often one of the first solutions a veterinarian is likely to recommend to address a pet's weight problem. Choose a formula that will provide great taste and is clinically proven to support a healthy weight by using quality ingredients designed to help keep pets feeling full and satisfied between meals.

Focus on portion control. Although many varieties of pet food include recommended serving sizes on the packaging, those servings are general guidelines and don't take into account a pet's unique circumstances and dietary needs. A better approach when working to bring a pet's weight down is to measure out the recommended feeding amount directed by a veterinarian.

Encourage exercise. Encourage regular physical activity. This can be anything from brief periods of play to long walks. Remember to adjust the intensity based on the individual abilities of your pet.

Maintain consistency. Changing behaviors can be challenging. Your personal motivation and commitment are critical to the success of your pet's weight loss program. Remember that a pet is not likely to immediately understand why the treats have ceased or why mealtime looks different.

Attention-seeking behaviors may even amplify for a time. Hold firm and be consistent in resisting those begging eyes and you can find the process becomes easier for both of you.

Source: RoyalCanin.com

Published with permission from RISMedia.
Homeowners: Look Out for Utility Scams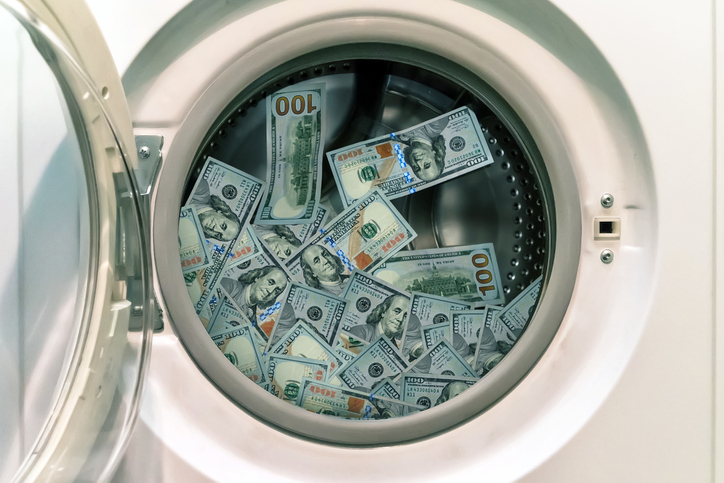 Lately, there's been a growing chorus warning utility customers to be hyper-aware of unscrupulous callers and visitors set on stealing everything from an energy supplier authorization to your personal and financial data and your hard-earned cash.

As we make our way through the winter season, utility companies want customers to be reminded about common utility scams - and have banded together to promote a comprehensive and far-reaching #StopScam awareness campaign.

According to this consortium of over 100 energy companies branded Utilities United Against Scams (UUAS), a growing number of gas, electricity, water and communications consumers are getting calls on the phone and even encountering these imposters at their front doors.

So UUAS is partnering with the media and law enforcement to amplify their advisories.

A common utility con involves a caller claiming to be a utility billing representative claiming that you have an overdue bill, and in order to avoid an immediate shut-off, you must provide a credit card number or prepaid debit card.

Sadly, scammers are meeting with great success using this tactic. While the median monetary loss for all scam victims is $274, the Better Business Bureau (BBB) says the median loss for a utility scam victim is $500.

In fact, the BBB has found people more susceptible to utility scams than they are to Internal Revenue Service scams.

Utility customers are advised to read and heed these reminders - and share them with everyone in the household:

- All UUAS member utility employees carry photo identification

- Field workers generally wear clothing with the company logo and drive company vehicles. When in doubt, do not allow them in - and if they persist, call 911

- UUAS utility representatives never demand instant payment in person - or over the phone

- Utility representatives from UUAS companies do not require the use of prepaid debit cards (such as Green Dot MoneyPak, Vanilla or Reloadit)

- UUAS reps will never request customers meet them at a payment center, such as a department or grocery store, to make a payment

- None of the UUAS utilities solicit door-to-door - or on the phone on behalf of third-party energy suppliers

The Utilities United Against Scams website (utilitiesunited.org) provides more information on how to protect personal information and avoid becoming a victim of utility scams.

Published with permission from RISMedia.